Spotlight on Francisco Arsénio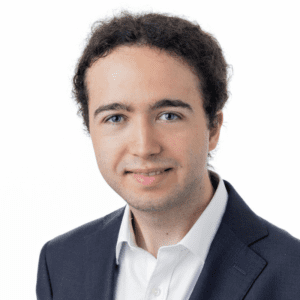 Economic Modeller Francisco Arsénio is next up in our spotlight series on our team based in Brussels. Francisco shares what he likes most about his job and the advice he would give to someone thinking about a career in economics.
Tell us about your role at Cambridge Econometrics
I am an Economic Modeller in the Environment Team at the Brussels office.
Most of my work involves using Cambridge Econometric's E3ME global macro-economic model on topics related to energy and sustainable development.
Given how complex and multifaceted projects are at Cambridge Econometrics, I often get to support economic modelling work in the other teams.
What happens in a typical day – what does your job involve?
Naturally, modelling is the core of an economic modeller's work. Economic modelling with E3ME allows us to conduct scenario analysis and produce data-based insights for our clients.
Economic modelling requires a range of skills:
data and it's meaning
economic theory
economic evidence
technical skills
statistical skills
Having to work with these skills and knowledge on a daily basis is what makes economic modelling challenging, engaging and interesting to me.
Communication is an equally essential component of economic modelling and consulting. Clear communication to the client via reports, meetings, proposals and between colleagues is crucial.
What do you enjoy most about your job?
The variety of projects is a big plus. Not only do I have the opportunity to work across several subjects, I also get to work with different colleagues for different clients and collaborators.
This variety means that no two tasks are the same and I'm constantly learning, which I value greatly being at the start of my career.
Economic modelling's inherent and challenging nature is another component of my job that I love. I also love the welcoming, supportive, and friendly environment at Cambridge Econometrics.
Being an Economic Modeller means that you have a real, even if small, impact on the world.
Tell us about the project you're working on at the moment
I am currently working on multiple projects, one of them is for the International Labour Organisation and the G20. In this project we are analysing the impact of several countries' economic recovery polices (after the Covid-19 pandemic and its economic fallout) in the labour market in terms of employment.
This project has involved a considerable amount of data collection, data treatment and economic modelling. This has been a highly challenging yet rewarding project.
Which piece of work are you most proud of?
I have only been at Cambridge Econometrics for six months and therefore I have only participated in a few projects. However, the project that I am most proud of so far is "The Taxshift: An EU Fiscal Strategy to Support the Inclusive Circular Economy" a project that Cambridge Econometrics worked on for Ex'Tax.
This was the first project where I was directly involved in the modelling phase. Guided by my experienced colleagues, I acquired indispensable skills and contributed to the project's model results.
When the project was completed, I was very happy to see the results of my work reflected in the numbers, values, data and analysis of the report.
What inspired you to become an economist?
I must admit I have always found this question difficult. In short, I decided to become an economist because of the huge impact it has on our lives.
Having a good understanding of economics is important from an individual's perspective but also to acquire a better awareness of the world around us.
The impact that the 2008 financial crisis had on me and the great economics teacher I had in school, are also two underlying factors that steered me towards this decision, even if not consciously at the time.
What advice would you give to someone looking at economics as a career?
If you are considering a career in economics having a solid grasp of quantitative skills is essential.
Econometrics and data science are becoming increasingly relevant in the field and having a coding language is a great asset for any upcoming economist.
I would also advise keeping a foot in economic theory to understand what the underlying reasoning is behind quantitate methods and knowing their limitations and advantages. After all, economics, despite all its math, is not an exact science!
What do you like to do when you're not working?
During my free time I like to read or listen to books about history, economics, or fiction. I also love to hang out with my friends physically or through a screen.
In terms of hobbies, I like to spend my time writing short stories.
Sign up to our newsletter for the latest global economic updates.