Why climate scenario analysis is more than a tick-box exercise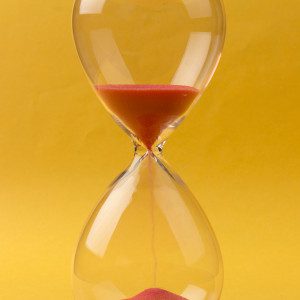 János Hidi argues that investors must act now if they are to be prepared for the climate transition, taking climate scenario analysis to the next level. János introduces the key elements of Cambridge Econometric's global macroeconomic model E3ME that supports the Climate MAPS Solution, a partnership between Cambridge Econometrics and Ortec Finance.
The financial sector is at the centre of a historical challenge. Macroeconomic analysis shows that, with sufficiently ambitious policy, it is possible to transition to a path that limits global warming by 2.0 degrees Celsius as highlighted in the Paris Agreement. With growing global consensus to make this transition, there is also a need for the financial sector to respond to the transition themselves and to be prepared.
How and when exactly the transition will take place is debated, and countries and investors will face difficult choices over how to implement policies to cut emissions.
With timely action, the financial sector can reposition themselves to ensure their long-term place in a decarbonised world.
Climate scenario analysis: more than a tick-box exercise
Much has been done already by the finance sector, but it is also clear that a lot more needs to be done, with a range of complexities to tackle which have real-economy implications. Climate scenario analysis is a key element of the TCFD recommendations, to support strategic asset allocation decisions.
We all know that in order to achieve the critical transitions necessary in the financial sector, climate scenario analysis needs to be more than a regulatory tick-box exercise.
That is why we partnered up with Ortec Finance, combining our world-class global E3ME model which provides a dynamic representation of the global economy broken down into a high level of sectoral and geographical detail with Ortec Finance's advanced financial modelling and climate expertise. The model's non-linear representation of technology development captures the complexity of the low-carbon transition and provides a tool with which to explore the uncertainties that lie ahead.
Here are two reasons that demonstrate E3ME's effectiveness in quantifying climate risk, helping the finance sector manage arguably the most important transition of our times:
1 A rich set of drivers
The economic and asset pricing outcomes in each scenario can be driven by changes in expectation related to several factors, all of which are considered in Climate MAPS solution, offering a rich set of drivers:
Policy decisions by governments.
Technology advancements and adoption.
Reallocation of financial assets.
The likely physical and transition effects of the above policy, technology, and financial decisions.
Investor reaction on these expectations.
2 Globally proven recognition and credibility
Several international organisations and financial institutions have used E3ME for decision support.
Strategic asset allocation
In partnership with Ortec Finance the model can be used for asset – liability modelling, strategic asset allocation, increasing the resilience of the portfolio to climate-related risks and opportunities and informing regulatory disclosure. The Climate MAPS Solution is based on the E3ME modelled climate scenarios, which allows for a comparison of potential climate-related economic and financial outcomes, with impacts on output in each sector and the implied repricing of financial assets. This analysis offers a data-based foundation to determine, inter alia, strategic asset allocation decisions.
Willemijn Verdegaal, Co-Head of Climate & ESG Solutions, Ortec Finance says,
MAPS connects state of the art climate, economic and financial models in order to fully integrate climate into investment decision making. Our interdisciplinary team not only provides investors with the numbers they need but also with interpretation support – ensuring that our clients are empowered to act on the data
Be prepared for the tipping point
The general view is that the climate related transition will take place over decades, hence the short-term impact on the financial asset allocation will be limited. However, the timing of the financial shocks that will be triggered by policy and technology choices is highly uncertain, and there are reasons to expect that a repricing event can happen over the next couple of years.
Several models indicate that a rapid policy response is required, and that long-term costs of a fast transition are lower than that of a slower, more protracted transition. As the likelihood of a fast transition scenario increases, the expectations of investors will gradually change. If a tipping point is reached, the reallocation of financial resources towards more sustainable, lower carbon sectors will accelerate, potentially culminating in a sudden repricing shock.
Those investors who acted early will find themselves on the winning and sustainable side of the transition.
Get in touch with Ortec Finance's Climate & ESG team to find out how the Climate Maps Solution can help you prepare for the climate transition.