Greenpeace East Asia: The macroeconomic impact of decarbonising Korea's passenger car fleet
A report commissioned by Greenpeace East Asia Seoul Office 'The macroeconomic impact of decarbonising Korea's passenger car fleet', assessed potential technological pathways to decarbonise the Korean passenger car fleet and their wider economic and employment effects.
Cambridge Econometrics developed various scenarios to envisage possible vehicle technology futures through modelling the Korean vehicle stock, applying economic modelling to assess the impacts.
Scenarios were created to evaluate the possible achievements of the current policy targets, and the transitional challenges of phasing out non-zero emission cars by 2030 or by 2035.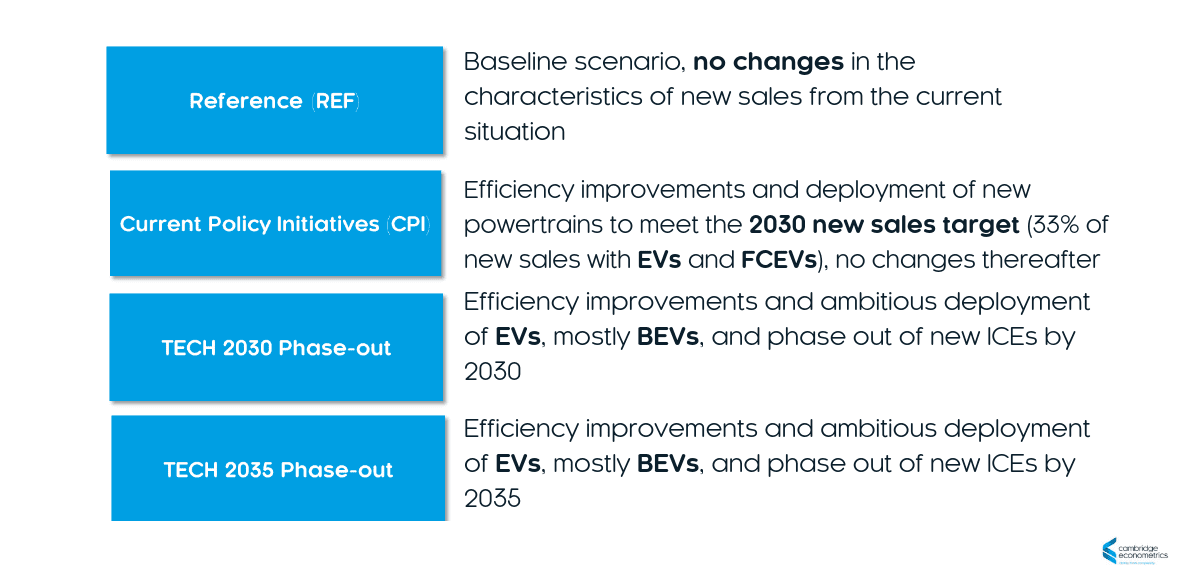 Key findings:
The penetration of battery electric vehicles to the Korean passenger car fleet delivers rapid reductions in fuel; tailpipe emissions also decrease substantially.

The transition has positive impacts on the economy in the medium- and long-term. Consumers will shift their spending away from imported fossil fuels to domestic goods and services as mobility costs of electric vehicles fall under the combustion engine vehicles.

Total employment gains outweigh job losses in the motor vehicles sector with up to 59,000 additional jobs in 2050. The largest gains are seen in the service sectors, through a combination of increased consumer demand linked to higher aggregate wages across the economy and supply chains.

The more rapidly the transition takes place, the greater the scale of these changes and the bigger the economic changes during the transition.