Ten point plan: good for the economy but not far enough for net zero goal
According to recent analysis produced by Cambridge Econometrics for the Prince of Wales's Corporate Leaders Group (CLG), the UK Government's Ten Point Plan is good for the economy, growing GDP and providing more jobs. However, the current emissions target of the Ten Point Plan does not align with the UK's net zero goal by 2050.
Using the E3ME model, the analysis indicates the Ten Point Plan is predicted to grow GDP by up to an additional 1.8 per cent (£43billion) by 2030 compared to the E3ME baseline, while achieving a reduction in emissions of nearly 60 per cent on 1990 levels. This would rise to nearly 70 per cent by 2035.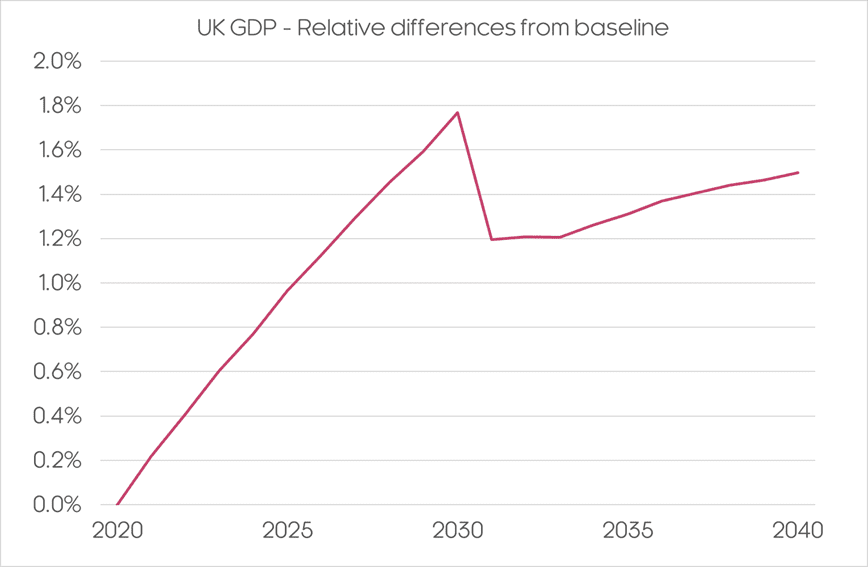 This trajectory puts the UK on track to meet its existing 2030 target, but it is not in line with its net zero target. The UK will need to go further and faster to achieve net zero emissions by 2050.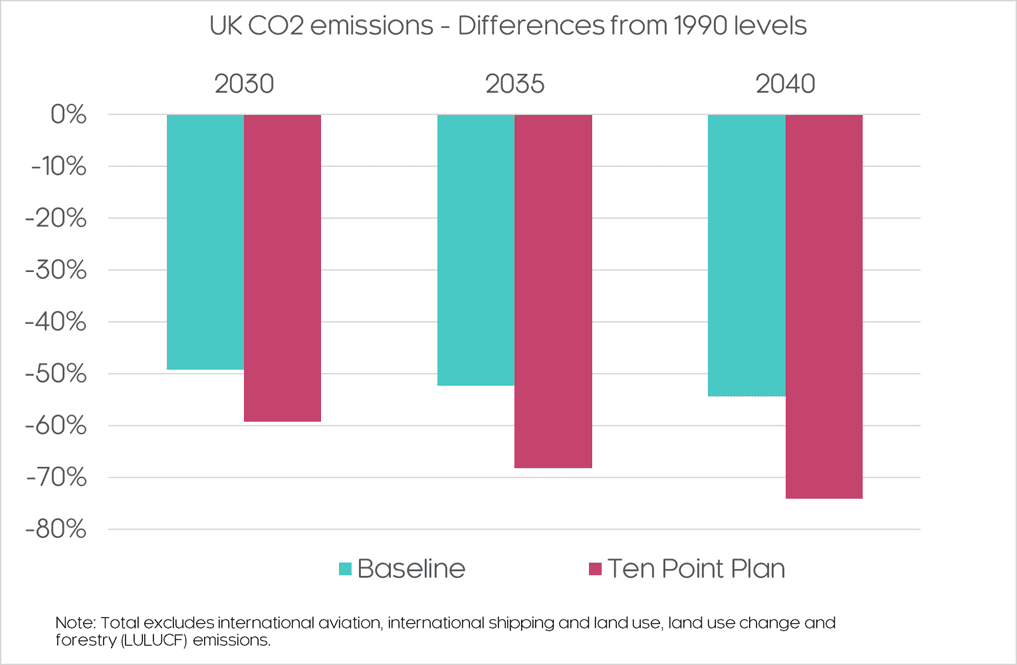 ''In a post-pandemic world, government support will be needed to push our economies back into growth. The Prime Minister's Ten Point Plan lays out how the environment will fit into the government's measures to provide this support, '' says Hector Pollitt, Chief Economist at Cambridge Econometrics.
''The modelling by Cambridge Econometrics shows that these measures will create jobs, while simultaneously reducing emissions. However, further measures will be required if the UK is to meet its long-term decarbonisation targets. It would be better to start planning these additional measures as early as possible so that businesses can in turn effectively plan their investments post-covid-19.''
In response to these findings, the CLG have written a letter to the Prime Minister, signed by more than 75 businesses, calling for a Nationally Determined Contribution (NDC) target to be considered ahead of the global climate summit due to be hosted in Glasgow on the 12th December.
Read further details of the modelling in a summary of the analysis here.
Stay up to speed with Cambridge Econometric's latest news by following us on Twitter and LinkedIn.