Spotlight on Robin Lechtenfeld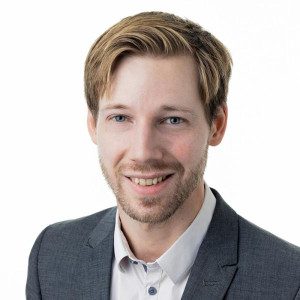 Senior Economist Robin Lechtenfeld is next up in our spotlight series on our team based in Brussels. Robin shares what happens in a 'typical' day in his role and tips for aspiring economists.
Tell us about your role at Cambridge Econometrics
I am a Senior Economist within the Society team. My work mostly focuses on labour market analysis, including trends impacting labour supply and skills needs.
Many of my projects involve expertise from different teams, so I also often work with members from the Environment and Economy Teams.
What happens in a typical day – what does your job involve?
It really depends on the projects that are at the top of the priority list for me on that "typical" day, which tells you that really there is no typical day and tasks vary greatly.
I spend a lot of my day searching for and collecting relevant data. Without data, you will be very constrained as an economic consultant, so it's a given that I spend so much time on this task. Data management, processing and analysis are also key elements I focus on during most days.
As an economist, it's important to be able to clearly communicate the findings of data, which basically means drafting reports highlighting the most relevant results obtained. Clients rely on us to provide clarity from complexity!
A typical day also involves project team meetings, which are crucial to any project, as they bring together many areas of expertise in the form of team members. We discuss challenges and how to address them, including the appropriate statistical methods.
What do you enjoy most about your job?
I really appreciate the high level of expertise and the learning culture at Cambridge Econometrics. Everyone is constantly encouraged to further develop their capabilities.
You always pick up new skills, whether they are efficiency-enhancing tips for using a software or learning a new analytical method.
Working on a great variety of different projects also supports this learning experience. You engage with experts in different fields and always learn something new.
Tell us about the project you're working on
Currently, I am working on a project for the International Labour Organisation related to employment in nature-based solutions (NBS).
In the context of climate change and the strategies to mitigate its impacts, it is crucial to advance the knowledge base on the social impact of "greening" actions, such as NBS. In this project, we estimate, on the one hand, the number of people globally engaged in NBS activities, and, on the other, what the employment potential of NBS is in the future.
Which piece of work are you most proud of?
I only joined Cambridge Econometrics two months ago, so all the projects I work on are still ongoing. In a year, I imagine there will be plenty of work of which I will be proud of.
I am most proud of research I conducted analysing social protection access for different employment arrangements. This involved harmonising qualitative information from various sources, including my own primary data collection and developing a quantitative indicator.
This indicator shows the level of access to different social protection elements, such as unemployment benefits, pensions, etc., for different worker types (employed open-ended, fixed-term, temporary agency worker, self-employed).
I conducted this research at the beginning of 2020, when the pandemic put a spotlight to the social protection gaps that exist between different workers. So the research was quite timely!
What inspired you to become an economist?
If I remember correctly, it was during a politics class in high-school (sometime in 2008). We discussed the financial crisis and I was fascinated by the complexities and the relevancy of the topic. I wanted to learn more, and I did. Not long after, I graduated and started my studies to become an economist, a decision I am very glad I made.
What advice would you give to someone looking at economics as a career?
Being familiar with both theoretical and applied statistical analysis and econometric tools is quite important. You need to understand and be able to explain the findings. What do they tell you, and what do they not tell you? So knowing the limitations is important.
Having an inquisitive mindset is very helpful, you will constantly learn new things. It also does not hurt to know a coding language.
What do you like to do when you're not working?
I like reading, especially historical novels written by Ken Follett or Robert Harris. I also play the guitar because I like the focus, patience and perseverance it requires to learn new techniques on the instrument. I also enjoy a high-intensity session of badminton. Oh, and good food will always put me in a good mood.
Follow us on LinkedIn for our latest news, thoughts and collaborations.