Spotlight on Luca Barbieri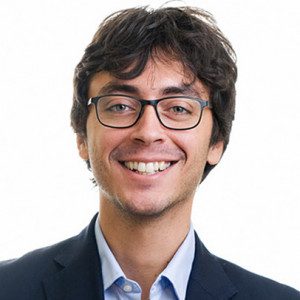 Kicking off a new monthly spotlight series for our Brussels based team, we have Senior Economist Luca Barbieri. Luca has been with us for 5 years now, and shares what he loves most about being an economist and what first inspired him to pursue a career in economics.
Tell us about your role at Cambridge Econometrics
I am a Senior Economist within the Society team. Most of the projects I work on are focused on labour market developments and skills needs, but I often collaborate with members of other teams such as the Environment team and Modelling team.
What happens in a typical day – what does your job involve?
The daily tasks vary greatly each day, depending on the type of projects I am working on at the moment.
Data collection, management and analysis are the bread and butter of our work, so I will devote a good amount of time to these tasks.
However, there is much more in Cambridge Econometric's work beside simple data crunching, since we need to explain to our clients what story the data is telling, and how they could answer their questions.
A lot of time is devoted to choosing the most suitable method of analysis, carefully assessing its pros and cons. Reports and proposals writing are also part of the daily routine.
What do you enjoy most about your job?
I like the variety of projects that Cambridge Econometrics covers, and the intellectual rigour and honesty that are part of Cambridge Econometric's culture.
Each consultant is extremely competent but also very friendly and humble, and as a result the atmosphere in the office is very relaxed. I appreciate the high degree of responsibility and trust that I am given by Cambridge Econometrics. There is also great amount of care put into the professional development of employees, as well as their personal wellbeing.
Tell us about the project you're working on at the moment
Right now, I am working on scenarios related to the development of remote working practices in the next few years for one of our clients.
We gathered literature and data to determine how many employees may be working from home, and then we will use our E3ME model to estimate the economic impact of this working arrangement on the overall economy of 33 countries in Europe.
Of which piece of work are you most proud?
I am proud of the work I carried out together with my colleague Madalina Suta on the European Skills Index, which is a composite index ranking EU Member States according to their capacity to develop, activate, and match the skills of their workers.
The ESI provides many useful insights for policymaking, and its soundness was confirm by an audit of the European Commission's Joint Research Centre.
What inspired you to become an economist?
I was attracted by the possibility to make sense of the social reality around me through a rigorous approach, and to use it to understand what could be done to improve the wellbeing of the largest number of people. Plus, I wanted to be in a profession where you are constantly learning new things.
What advice would you give to someone looking at economics as a career?
Learn the quantitative models, tools, and theory of the economics discipline. But remember, economics is not an exact science. You must learn to look beyond those methods and to always question them, being aware of their underlying assumptions and limitations.
A good quantitative foundation coupled with an inquisitive mindset will bring you a long way.
Plus, knowing a coding language is essential.
What do you like to do when you're not working?
I like reading, playing the guitar, listening to music, exercising, and exploring the city on those days when the sun decides to shine on Brussels. And drinking some exquisite Belgian beer in good company does not hurt.
Sign up to our newsletter for the latest news, insights and research from around the world.