Spotlight on Iakov Frizis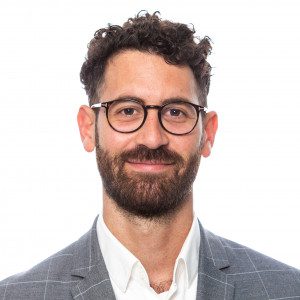 Senior Economist Iakov Frizis is next up in our spotlight series on our team based in Brussels. Iakov has been with Cambridge Econometrics for 1 year and shares top tips for pursuing a career in economic consulting and how the Eurozone crisis on his home country Greece impacted his decision to become an economist.
Tell us about your role at Cambridge Econometrics
I am a Senior Economist within the Environment team. The majority of my work focuses on energy or climate economics, however I often work with members of other teams.
Due to the thematic and technical complexity of the topics that CE tackles, close collaboration between the Environment, the Society, the Economy and the Modelling team is necessary.
What happens in a typical day – what does your job involve?
I am not sure that a typical day exists for people working in economic consulting, but here are four tasks that I often work on:
Data work takes the majority of my time, starting with the identification of relevant data. Very similar to what I was called to do during my economics degree, I will need to contribute to the identification of relevant data collection techniques, the collection and processing of data, or the analysis of the data collected. This commonly involves the use of econometrics, macroeconomic accounting techniques or descriptive statistics.

Communicating is a big part of a typical day at CE. This essentially involves the imparting of my ideas (e.g. quantification methodology) or findings to an audience in an accessible manner. Email, presentation, report or visual element, irrespective the means of communication, the goal is to provide clarity through complexity.

Upskilling and best practice research and analysis

also feature heavily in a typical day at CE. As access to data increases, economists are called to respond to

broad and complex questions. I cannot recall a single day since I joined CE, when I did not have to consult literature, colleagues, my graduate economics textbooks or statistical coding blogs.

I also work on identifying and developing proposals. This commonly involves reviewing public procurement websites where governments and international institutions commonly publish requests for services. Once a relevant request has been identified, we will develop a proposal to describe how we would best respond to the research questions included in the request.
What do you enjoy most about your job?
I enjoy the variety of projects that I am exposed to and the feeling that my work has a positive impact. I am quite happy with both the topics and the quality of our work at CE.
Continuous learning and applying many of the techniques I learned through my studies to respond to policy-relevant questions is also something that makes me particular happy.
Tell us about the project you're working on at the moment
I am working on a few projects at the moment. Most of my time is dedicated to the development of a scoreboard that reviews country performance on the basis of competitive sustainability.
This means quite a lot of conceptual work, data collection, data structuring and development of visual elements. The JRC Handbook on Constructing Composite Indicators has become my bedtime reading.
Of which piece of work are you most proud?
Recently we produced a tool that can help households to quickly assess the risks and opportunities of switching between fixed and dynamic electricity price contracts.
I was happy with the policy and industry-wide discussions it generated. Improved access to actionable information is necessary for consumers who actively try to optimise the allocation of the household budget.
What inspired you to become an economist?
I think it was the Eurozone crisis and the impact it had on the country where I grew up, Greece. I was an undergrad majoring in Politics when it started. As the crisis evolved, I became more interested in its root causes.
The more economic courses I took , the more fascinated I became with the tools of analysis the field of economics offered. It was a course on World Economic History that convinced me to become an economist.
What advice would you give to someone looking at economics as a career?
Difficult question. For those interested in economic consulting , I would advise to focus on the tools – in particular, econometric and data science techniques. Interdisciplinarity is also helpful. Insights from other fields can help inform the limitations of quantification methodologies.
What do you like to do when you're not working?
Too many things, most of which have nothing to do with economics. I do a lot of sports. I also enjoy reading – just finished "The Anomaly" by Hervé Le Tellier. Such a fun read!
Other than that, I do quite a bit of scuba diving, I learn lindy hop… I also do my best to contribute to an international gender inclusion initiative called "The Women in Economics Initiative".
Follow us on LinkedIn for our latest news, thoughts and collaborations.