Interview with Economist Zsófi Kőműves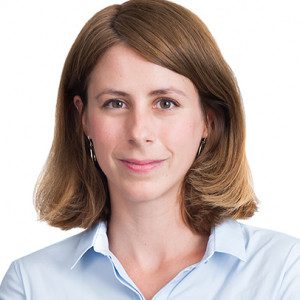 We interviewed Economist Zsófi Kőműves from the Cambridge Econometrics Team in Hungary covering her work highlights so far, what inspired her to become an economist and what she likes to do in her spare time.
Tell us a little bit about yourself and your role at Cambridge Econometrics
I joined Cambridge Econometrics two years ago as an Economist in the Modelling team. I was finishing my development economics studies in Geneva and my research assistant positions at Central European University right when Cambridge Econometric's Budapest Office has opened. I applied as I was looking for a place where I could stay close to academic research yet get involved in projects with greater impact on policy and society, which is essentially what Cambridge Econometrics does.
In the modelling team I get to work on a wide range of environmental and social topics, supporting the technical side of projects. I do a lot of scenario analysis with our in-house E3ME and FTT models, capturing how the economy would react to policy changes. I have also been involved in a series of projects using econometric analysis. For example, to show how transport infrastructure investments help local development.
What happens in a typical day – what does your job involve?
It really depends on the projects I am working on and the phase they are in. In the beginning of most projects, there is a lot of brainstorming on methodology, literature scoping and input data processing. Then we usually spend the most time on building the project specific inputs or assumptions into our modelling. That is followed by rounds of refinements and checking of the results. The last phase is preparing the report and presenting the results to the client. We often have a couple of projects running in parallel which keeps the days and tasks varied.
What do you enjoy most about your job?
I learn a lot every day and we have a great team! I develop project by project learning the most from colleagues.
Everyone here truly cares about doing good quality research, remains curious about new ideas and takes time to explain, when needed.
It is a great chance to be part of such an international team while staying at my hometown, Budapest.
Tell us about the project you're working on at the moment
In the past months I have been mostly working on sustainable investment projects, which aim to quantify climate-related financial risks to help financial institutions develop climate risk-aware investment portfolios. It is a very interesting and evolving methology. For instance I was involved in refining how we capture the productivity impacts of gradual temperature increase in our modelling.
The main project I worked on was for the Central Bank of Hungary (MNB), to provide inputs for their climate risk stress testing procedures. It has been very motivating to be involved in the most in-depth analysis of the Hungarian economy with the E3ME model Cambridge Econometrics has ever done!
Of which piece of work are you most proud?
It is difficult to pick one. I think I am most proud of the work we did for the European Commission's DG Energy, modelling the impacts of global megatrends.
In this project we modelled how automation, demographic changes, globalisation, and resource scarcity shape the future of EU's economy and how they interact with the low-carbon transition. We worked closely with another economic consultancy, E3Modelling. We modelled the same scenarios with two theoretically different models: GEM-E3, a CGE model and with our E3ME to be able to compare results. Model comparison is a great approach to get a robust understanding of the potential impact of policies, and it is an approach often taken by the European Commission in recent policy modelling. This was also the largest project I have been involved in at Cambridge Econometrics and it was a great learning experience to see it unfold.
What inspired you to become an economist?
I was always very interested in sociology and basically all dimensions of inequality. I chose economics because I saw its models and data analysis as a powerful toolbox, but I mostly gravitated towards sociology and development topics within the field. Over the past two years at Cambridge Econometrics, I have become more and more interested in environmental issues, especially the intersection of those and inequalities.
What advice would you give to someone looking at economics as a career?
Study as much math, coding, data science and econometrics as you can, but do not lose sight of the topics you love, to which you would apply the math! Strong technical skills give a solid foundation to build on and they can prove a bit difficult to pick up later. Having a topic within the field you are passionate about can be a huge motivation to work towards in the long run.
What do you like to do when you're not working?
The weekends are about long hikes, bike rides, climbing and basically anything outdoors. I cannot cook very well but I really like spicy curries and artsy movies in the evenings.