Biden's first 100 days – action on climate change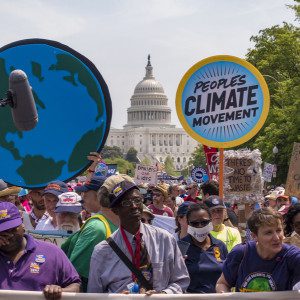 Jon Stenning, Head of Environment, welcomes Joe Biden's commitment to evidence-based policy development.
He urges policy makers at Federal and State-levels to use robust economic tools to develop effective decarbonisation policies.
America's potential pathway to net zero
The 46th President has lived up to his pre-election billing, prioritising actions to address climate change, primarily through policies aimed at reducing the US' emissions, during his first 100 days in office. Biden has already announced or signed into law a number of packages aimed at shifting the economy onto a pathway to decarbonisation (more below), but there is still much to be done. The administration's focus will now shift to:
enshrining the targeted emissions reductions in law, through the Climate Leadership and Environmental Action for our Nation's Future (CLEAN) Act or similar
developing detailed pathways to net zero for different parts of the economy such as energy, transport, heating and energy-intensive industries
develop and implement supporting legislation to both facilitate the transition but also to address some of the potential implications of the transition, such as impacts on poorer households
provide the right signals to the market to encourage the required investments, including creating long-term demand for low carbon technologies such as deep retrofits
ensure the appropriate use of analytical tools and methods to support the development of good policy, including:

using micro- and macro-economic modelling tools such as E3-US to understand the potential impacts of policies on individuals and the economy at large (at the state, US and global levels)
deploying suitably nuanced benefit-cost analysis to evaluate the merits of specific schemes
Build Back Better – tackling climate change
Biden's Build Back Better initiative kicked off in March with the introduction of a $1.9 trillion American Recovery Plan followed shortly after by the announcement of an American Jobs Plan which includes substantial investment in measures to support the decarbonisation of the economy.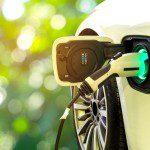 This wide-ranging package includes plans for more electric vehicle charging points, improved electricity transmission infrastructure, investment in building energy-efficient buildings and the retrofitting of existing buildings.
The Plan starts to flesh out a pathway in support of the President's executive order which re-committed the US to the Paris Agreement, signed in the very early days after his inauguration and followed up just this month by a pledge to target a 50-52% reduction in greenhouse gas emissions by 2030 (compared to 2005 levels). So far, so good.
The US needs a net zero target enshrined in law
While this places the US on a much-welcomed new trajectory towards decarbonisation, the country lacks a formal agreed target for achieving net zero. The Administration has on a number of occasions stated that it wants to achieve a net-zero US by 2050; but the CLEAN Act is still in the early stages of its legislative journey through the House Energy and Commerce Committee and ultimately the House. By contrast, both the UK and the European Union have a net zero target of 2050 enshrined in legislation, while China has a net zero target of 2060.
So there is more work to do; to set a long-term target, but also to develop the detailed pathways across different parts of the economy, develop and bring into place supporting legislation to facilitate the transition, and to provide the right signals to the required markets to ensure that the relevant investments can be made.
At the same time, the White House and the US economy continues to deal with the impact of COVID-19 on the US and global economies, as well as seeking to address major inequality issues.
Economic analysis tools for climate change policy development
This administration clearly sees a stronger role for well-designed and implemented federal and state-level policy, such positive news for those for those of us to are dedicated to evidence-based analysis.
However, to support the economy and deliver the transformations described above it will be essential to build on a strong evidence base and use appropriate analytical tools and methods. That means deploying evaluation techniques such as benefit-cost analysis to assess the merits of specific schemes, while being aware of the biases (including by omission) that such an approach can introduce; and using micro- and macro-economic modelling tools to understand the potential impacts of policies on individuals and the economy at large (at the state, US and global levels).
Cambridge Econometrics has developed a US-specific climate policy tool
We have developed a set of approaches and modelling tools which can help to evaluate potential impacts of policy across a range of different spheres and metrics. Our E3-US model captures the interlinkages between the economic and energy systems at the state level, as well as spillovers between states, from policy introduced either by states or federally. And our global E3ME model can evaluate how US federal policy spills over into the rest of the world, or indeed vice versa how the policy of others (such as China's commitment to net zero) can influence the US economy over the coming years.
Please get in touch via the email link below if you'd like to discuss how Cambridge Econometrics can support your work.