After the lockdowns: UK recovery will be a long-haul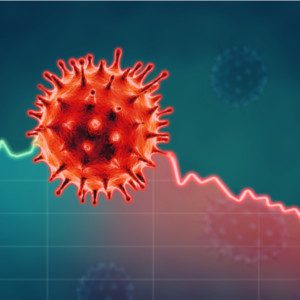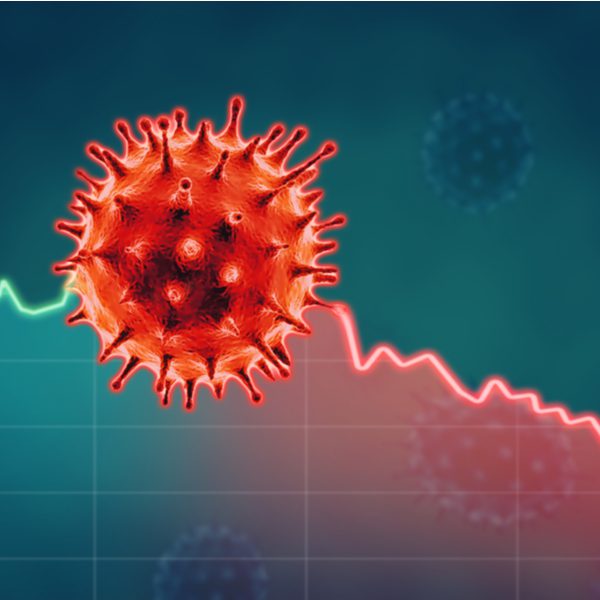 Steering the economy has often been likened to trying to drive a car looking through the rear view mirror. All the hard data we have on GDP, employment, etc is at least one or two months out of date.
That may not matter much when the economy is coasting along on a steady course – which is the normal state of affairs. But in the current circumstances it is a major headache for the Chancellor of the Exchequer, the Bank of England and all those concerned with setting economic policy.
GDP data released today (Thursday 12 November) showed that after a sharp contraction in the first half of this year, the output of the UK economy rebounded by 15.5 percent in the third quarter (July to September). But this gives a very misleading picture of current recovery prospects for the UK economy.
First of all, this rebound still leaves UK GDP nearly 10 percent lower than it was a year ago. This is a bigger decline than we have seen in other major European countries and in the US (Chart 1). Second, the easing of earlier restrictions over the summer months has paved the way for a second major flare-up in Coronavirus infections. That in turn has resulted in a second national lockdown in England, with similar restrictive measures being taken in other parts of the UK.
The current lockdown is less severe than the first, which saw a drop of nearly 25 percent in the output of the UK economy in March and April. Schools and universities are not being shut down, and manufacturing and construction businesses are being allowed to continue. But large sectors of the economy are still negatively affected. As in the spring, "non-essential" retail services have been shut down, along with other local services like hairdressers, gyms and beauty salons. Pubs and restaurants are closed. A "stay at home" order and restrictions on international travel are in place, which will reduce transport activity. And music, arts and entertainment events, which had recently started up again, are no longer able to take place.
If we assume that these directly affected sectors return to the reduced level of activity, we saw last April, it implies a drop in GDP of about 8-9 percent compared to August/September. That is not as severe a drop as we saw in the spring (Chart 2). But it would mean that GDP in November drops back to about 17 percent below its pre-pandemic level. Even if there is some partial unwinding of restrictive measures in December, GDP will fall back again in the final quarter (October-December) of 2020 – by around 3-3.5 percent. There is therefore a lot of ground to make up before the UK economy returns to the level of output recorded last winter before the pandemic struck.
Reasons to be cautious about recovery
Recent news about successful vaccine trials by the pharmaceutical company Pfizer have resulted in a burst of optimism for recovery prospects. Some economists have suggested that the UK economy could recoup the output lost due to the pandemic as early as the middle of next year. That seems excessively optimistic and a slower and longer path of recovery is much more likely – even if further lockdowns are avoided on the way.
Challenges facing the delivery of a vaccine to the UK population
There are many obstacles to be overcome to deliver a Coronavirus virus vaccine to large numbers in the UK population.
Pfizer reported progress from their Phase 3 trial, which has been running since July. The trial has only evaluated just over half the number of cases needed to complete its analysis. This would need to be followed by a rigorous safety assessment by health regulators before the vaccine is authorised for general use. Assuming the vaccine is authorised, it then has to be manufactured, distributed and delivered to the population. There are particular challenges around the storage of the Pfizer vaccine which needs to be kept at very low temperatures (minus 70 degrees Celsius) until very close to the time of delivery through inoculation. There are other vaccines in the pipeline, but all face the same processes of testing, certification, manufacturing, distribution and delivery – and each stage will take time.
Experience of previous recessions
In the downturns of the early 1980s and early 1990s, it took about three years for the UK to recover its pre-recession level of GDP. After the 2008/9 Global Financial Crisis it took five years. A three-year interval would imply that the UK economy takes until the end of 2022 to recover the GDP lost from the pandemic and lockdowns. This seems more realistic than the suggestion that output will bounce back by the middle of next year.
Long-term impact on business and employment
Another factor is the potential longer-term impacts on the viability of businesses and employment from a year of economic turmoil and two lockdowns. Many businesses will not survive, despite the support provided by the government.
This week we saw the announcement of a record level of UK redundancies in the three months July to September – 314,000. In addition, payroll data already shows a loss of nearly 800,000 employee jobs and self-employment is down by about 500,000 according to the Labour Force Survey. The headline unemployment numbers have been slow to reflect these falls in job numbers, but they are creeping upwards.
Business closures, job losses and high unemployment result in economic scarring which can persist for many years until new businesses start up and new jobs are created. This scarring effect could easily knock 2-3 percent off the level of GDP for the next few years, slowing the process of recovery.
Brexit
A further headwind to recovery could be provided by Brexit. Even if the UK leaves the EU in January with a satisfactory trade deal, there will be many changes in processes and procedures for businesses dealing with the EU. In some sectors – such as financial services – arrangements for doing business with the EU-27 will be less advantageous than we currently have. So, it would not be surprising to see UK GDP adversely affected in the first half of next year as a result. A "hard Brexit" without a trade deal would see even bigger negative economic impacts.
The Bank of England's limited monetary policy options
In past recessions, the Bank of England has been able to cut interest rates by 4-5 percentage points to support recovery. But the low starting level of interest rates (0.75 percent) has given them very little room for manoeuvre. Meanwhile, it is not clear that a move to negative interest rates will benefit the UK economy. Negative interest rates create a number of problems which could hinder, rather than help recovery – as I have discussed elsewhere.
The Bank has announced an extra £450bn of Quantitative Easing (QE) since March, more than doubling its financial injection to support the economy. But the main economic effect of QE is to push down longer-term interest rates which were already very low anyway.
The lack of scope to use monetary policy to aid recovery means that more of the heavy lifting will need to fall to fiscal measures – stimulus from additional public spending or tax reductions. So far, the Chancellor Rishi Sunak has focussed his efforts on supporting workers and businesses hit by lockdowns. His latest package, announced on 5th November, could easily take UK public borrowing this year to around £400bn – 20 percent of GDP.
Looking ahead: Investments in a green recovery?
On 25th November, the Chancellor will deliver his Autumn Statement, which will contain the latest assessment from the Office for Budget Responsibility on the outlook for public finances and gives him an opportunity to announce new spending measures for the year ahead.
Despite the high levels of public borrowing and rising debt, the Chancellor should be prepared to announce additional spending measures which would support the recovery.
These might include investment programmes to encourage a "green recovery", retraining support for workers who have lost their jobs, additional funding for transport infrastructure and support for new business start-ups. Spending in these areas would be much more effective than gimmicky schemes like "Eat out to help out" which seems to have contributed to the latest surge in Coronavirus infections.
Recovering from this year's recession will be a long haul and if the UK has recovered the loss in GDP by the end of 2022 – i.e. within three years – we will have done well.
Government policies need to focus on supporting longer-term growth prospects. Public finances should be allowed to "take the strain" for now while the recovery is getting established. It is only when the economy is on a sustainable recovery course that we should start to address the high public deficits and rising debt which are legacy of the Coronavirus crisis and the resulting deep recession.
Keep in touch with Cambridge Econometrics by following us on LinkedIn and Twitter.
Andrew Sentance
Senior Adviser