A day in the life of an economist: Ornella Dellaccio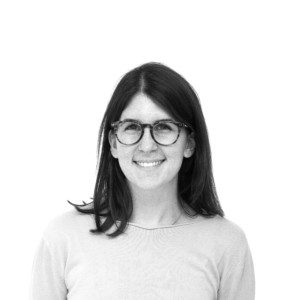 While Ornella is relatively new to the company she is already enjoying some challenging, interesting work…here we ask her a few questions about herself.
Tell us a little bit about yourself and your role at Cambridge Econometrics
I joined Cambridge Econometrics last year as an Economist in the Environment team covering projects on energy, climate, the circular economy and the use of natural resources. While I'm originally from Italy I also speak English and Portuguese. Before I arrived in Cambridge I lived in Portugal, where I studied for three years and enjoyed the sunny weather. In between my studies I also moved to Angola for six months to work on a project for the World Bank, while preparing my Masters thesis.
Usually I'm based in the Cambridge office but since we are all working remotely, I have taken the opportunity to work from Bari, Italy and spend more time with my family.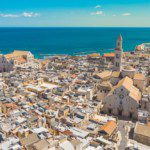 My role in the team is to investigate how different policies influence the economy and the sustainability of the world we live in.
This involves the use of economic projections and modelling estimates to understand what may happen in future and help our clients answer the questions they have.
What happens in a typical day – what does your job involve?
The most exciting part of working at Cambridge Econometrics is that there is no such a thing as a typical day. This is because our projects and tasks vary according to the clients' needs and requests.
I find this aspect of the job really appealing, because there's always room for learning, improving, and staying up-to-date with the most recent policy issues.
A typical process in our projects involves both qualitative and quantitative tasks. Quantitative tasks, for instance, include producing estimates and projections to support our analyses. But qualitative assessments also play an important part in our projects, because they help us develop narratives which are consistent with our analyses. This includes reviewing relevant evidence in the literature and collecting useful feedback from experts and academics.
What do you enjoy most about your job?
Working on topical policy questions is what I enjoy the most about working at Cambridge Econometrics as well as all the opportunities to learn from the work itself. Boosting my knowledge in this way is something that I really value.
Tell us about the project you're working on at the moment.
At the moment our team is working on a project investigating the economic costs and benefits of natural climate solutions. Our work is to determine the potential of natural ecosystems to remove carbon from the atmosphere and to store that carbon. Natural climate solutions could play an important role in improving climate mitigation and the project aims to convey this message for future policy decisions.
Of which piece of work are you most proud?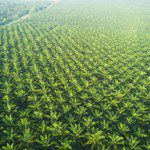 In the last few months, Cambridge Econometrics has been working on a project which aims to track deforestation embodied in European imports of agricultural products (i.e. beef, soy, palm oil).
This work also attempts to explore a combination of policy options, which could potentially halt deforestation in the producing countries. The project seeks to inform political decisions across European member states. I am very proud of being part of this project, as I had the chance to convey meaningful messages for an environmental cause that I strongly support.
What inspired you to become an economist?
Initially, my interest in economics came from an urge to understand inequality from a socio-economic perspective.
While studying economics I realised that I wanted to investigate the environmental issues that are associated with economic activity. I believe that sustainable economic growth is critically important, and I believe this has motivated me to work as an economist and attempt to make an impact with my work.
What advice would you give to someone looking at economics as a career?
Pursuing a career in economics often requires advanced technical and quantitative skills. While these skills are very useful for economic analysis, what drives successful economic analyses are the values and drivers behind it. I believe it is important to consider what drives your interests in order to guide your career.
What do you like to do when you're not working?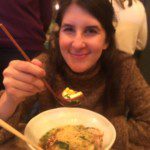 I love cooking, baking and preparing food, especially pizza, focaccia and cakes.
I recently started cooking Thai dishes, and I have to say that I'm quite good at it! I think I would have loved a culinary career as well!