Our economists can map out the scale and distribution of climate-related risks, over time, by economic sector and by geography.
We use a model of the global economy to quantify exposure to climate-related risk. Developed over 20 years ago E3ME was designed by Cambridge Econometrics specifically for this type of analysis and is continually updated and refined. It can:
Test the impact of different global temperature pathways (1.5˚C, 2˚C, 3˚C and 4˚C) across regions and sectors; and
Assess the impact of different climate-related risks, including:
Advances in energy technology which reduce the need for fossil fuels
Policy action by governments to mitigate climate change, including carbon taxes, energy efficiency regulations and renewables subsidies; and
The physical manifestation of climate change
The analysis provides the key economic indicators that you need to develop 'climate risk-aware', sustainable investment portfolios.
Climate scenario analysis for central banks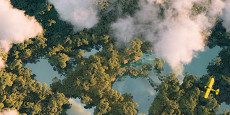 Cambridge Econometrics can help central banks understand how climate risk will affect policy mandates, financial portfolios and macro financial stability. Read more about central bank stress tests.
NGFS and Bank of England miss an opportunity on net zero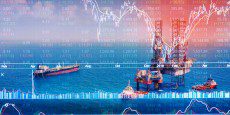 Cambridge Econometrics is critical of the Network of Central Banks and Supervisors for Greening the Financial System (NGFS) and Bank of England delayed scenarios published in June 2021 on the grounds that they are too optimistic in their assumptions.
This view is based on modelling work we have done on a delayed scenario analysis, featured in The Role of Climate Change Scenarios In Investment Portfolios published by GIC in June 2021.